Currently viewing the tag: "Obesity"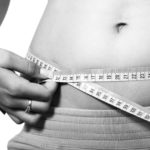 Dietary Guidelines
Since the 1970's, when the U.S. Government got involved in dietary guidelines, the focus for maintaining a healthy body weight became all about calories in vs. calories out and the avoidance of dietary fat, particularly saturated fats. Have you been keeping track of how well that has been going? Due to the nature of my profession, […]
Continue Reading

→
The third installment of the video series, The Skinny on Obesity is here. Hunger and Hormones – A vicious cycle.
Big take aways:
Biochemical reasons why you can't eat less and then exercise more Hormone Leptin, limits what you eat by going from fat cell to brain to indicate that you have had what you […]
Continue Reading

→
The University of California is putting out a series on obesity. You can see the line up of the seven episodes at UC Health. Below is the first episode in the series. It's about 12 minutes long. The second episode was supposed to be out yesterday, April 20 th. I haven't found the […]
Continue Reading

→