Currently viewing the tag: "Health"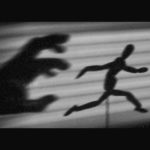 Cortisol
I've spent a lot of time talking about the impact that food has on metabolic hormone balance, particularly insulin signaling. Food isn't the only thing that can throw insulin out of balance. Stress is also a factor.
Cortisol is a glucocorticoid hormone, also known as our stress hormone. The body uses cortisol in preparation […]
Continue Reading

→
Don't let the phrases "eat organic" and "avoid GMOs" settle quietly into the every expanding hum of your life's background noise. I am guilty of this. Everything I read, all the people in the nutrition/medical world that I respect and follow through books and social media talk endlessly about the health benefits […]
Continue Reading

→
I'm just about at a year with my new lifestyle. Whole organic foods with healthy, satisfying fats, no grains, no legumes, lots of vegetables and just enough fruit (most of the time – sometimes way too much fruit). I feel great!
As far as food goes, I've got that down. I'm not 100% perfect, I'm probably […]
Continue Reading

→