Currently viewing the tag: "Cortisol"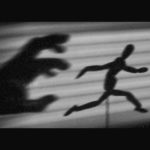 Cortisol
I've spent a lot of time talking about the impact that food has on metabolic hormone balance, particularly insulin signaling. Food isn't the only thing that can throw insulin out of balance. Stress is also a factor.
Cortisol is a glucocorticoid hormone, also known as our stress hormone. The body uses cortisol in preparation […]
Continue Reading

→
I am deep into my endocrine intensive class. I have about 3 weeks left and then I'll start my next class. I LOVE this class. I LOVE hormones and all that they do. The hot mess that the body becomes due to hormone imbalance is beyond fascinating.
Hormones are everything. There's so much information I […]
Continue Reading

→