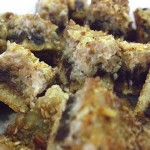 Let me start by letting you know that I got this recipe from BalanceBites.com. I have a lunch thing today and I volunteered for dessert because I wanted to try this recipe. I changed it slightly. The bites are really sweet. It's possible that my change from peanut butter chips to toffee […]
Continue Reading

→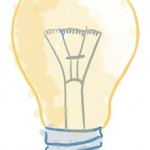 I want to start doing an update of weekly recipes/ideas on either Saturday or Sunday. I always seem to tweak something after I've published my post. I could go back and edit the post but at that point it's old news so I don't know if anyone will actually see the brilliant (not really) tweaks […]
Continue Reading

→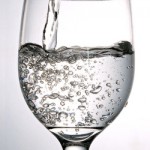 Continue Reading

→
I recently received my Wise Traditions magazine from The Westin A. Price Foundation. I haven't had time to sit down and read it but I was thumbing through and quickly scanned the book review section. One of the books reviewed was, The secrets of How to Feel Twenty Years Younger in 90 Days or Less! […]
Continue Reading

→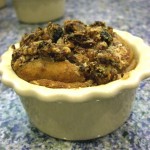 Last week Shannon at KindaSortaHealthy.com introduced me to a great recipe for Sweet Potato Skins. She found the recipe on a site called HowSweetEats.com and then adapted it to paleo. Drop the low-fat cheese for a full fat artisan cheese and use full fat yogurt or full fat sour cream and […]
Continue Reading

→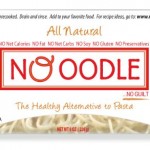 My daughter lives off of these noodles. This is one food that never, ever makes her feel sick. This is her go to food when nothing else is settling well.
We discovered these noodles at a restaurant near us called the Lincolnshire Gourmet. This became our go to restaurant because we loved the noodle […]
Continue Reading

→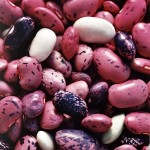 "leg-ume – a pod, such as that of a pea or bean, that splits into two valves with the seeds attached to one edge of the valves".
Recently a friend asked me about beans. She and her family have been following the primal style of eating for months with great success. It's been a while […]
Continue Reading

→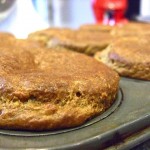 First, I am not a baker. No real reason why not, I just don't tend to bake. It's probably because I'm afraid I'll gobble every last crumb up all by myself. Sweet things really set me off. Once I get started it's really hard to stop.
Continue Reading

→
I was recently talking to my Mom and she had some questions about what she could cook with if she wasn't supposed to use vegetable oils. I thought that was a great question. It's easy to tell people not to use vegetable oils – Stop using vegetable oils they are BAD!, but it's unfair to […]
Continue Reading

→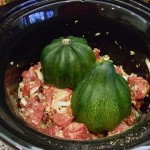 I made this beef stew the other night as the "grown-up" meal. This recipe is yet another FANTASTIC recipe from Sarah Fragoso's cookbook Everyday Paleo. I don't have any pictures of the finished meal because I really didn't know it was going to be so unbelievably good. I did start taking pictures as […]
Continue Reading

→