Happy New Year! I can't believe it's January already. This is my first winter in northern California and so far so great. I grew up and raised my kids in New England and then spent the last handful of years in Chicago, including last winter where I had the pleasure of enjoying the "polar vortex". Yesterday, in my little slice of northern California it was sunny and 70. I can say with confidence that I am not regretting our move west. All friends and family are always welcome. We have plenty of room for visitors and we miss you all!!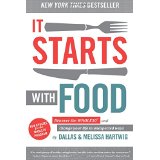 Other than the change in geographic location, I was heading into January just as I have for the past few years, ready to start my Whole30. It's such a great feeling knowing all my favorite treat temptations are behind me and I'm ready to clean up my diet and start the year feeling great. If you don't know what the Whole30 is and would like to find out please follow this link. In a nutshell, it's 30 days of eating whole, organic, paleo foods: no sugar, no alcohol, no grains, no legumes, no dairy. Not super easy, that's why, after the holidays is the easiest time for me to do it. I feel gross and look forward to pulling myself together. I was so ready to start, excited even and then my husband one-upped me. Autoimmune Paleo for the month of January. Whoa. The Whole30 is hard but believe me Autoimmune Paleo is harder.
We're going for it, Autoimmune Paleo for the month of January. My husband has been battling some weird stuff for the past 2 years (wow, 2 years this February). It's been hard. Doctors don't really have a clue. He's been doing everything right, well almost everything. We eat a pretty compliant paleo diet normally but there is alcohol involved and in the past we were more primal than paleo because we included cheese/dairy. Over the past two years, dairy got dropped, chocolate got dropped, most recently even rice got dropped. Actually, after getting my husbands food sensitivity test back very few things didn't get dropped. Eggs are OUT. As of today and probably the last couple of months my husband is doing pretty well. Compared to 6-8 months ago he's doing really well and compared to a year and a half ago he's GREAT but still not better. We're hoping the autoimmune paleo diet might be the thing that really starts to move him from better to truly well.
So, you might be wondering what's different about Autoimmune Paleo than say The Whole30. Well, along with all the things on the Whole30 that you avoid we will also be eliminating eggs, nuts, seeds (yup, there go the easy snacks), and last but not least nightshades. What are nightshades you ask? Well, let me list them: cayenne pepper, chili pepper, chipotle chili pepper, eggplant, goji berry, ground cherry, habanero pepper, paprika, poblano pepper, sweet pepper (you feeling the pepper theme?), tobacco (finally, an easy one, at least for us), wolf berries (??), tomatillo, and drum roll please… potato and tomato. You would not believe how often we use tomatoes. Good news, we can eat sweet potato.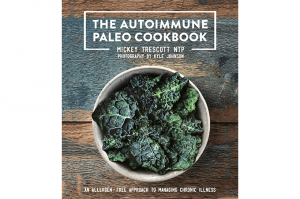 We started and so far so good. The trick, don't focus on what you can't eat, focus on all the yummy stuff you can eat. We bought a new cookbook, the Autoimmune Paleo Cookbook by Mickey Trescott, NTP. It's great and so far everything we've made has been delicious. One of the reasons we bought the book was because it talked about breakfast without eggs. We were in, we needed new breakfast ideas. Well guess what, breakfast without eggs means rethinking breakfast. Truly, that's what it said! We actually laughed, in a good way. I loved that! We have always mixed left overs in for the occasional breakfast but for someone to actually say "rethink breakfast", I don't know, it just hit home and seemed so simple. Instead of thinking of leftovers as leftovers, they're now breakfast. I know, it sounds dumb but somehow it's different. I guess it's probably just dumb but it made a difference for us. Whatever works, right.
I'll keep you posted on how it goes. I've been looking around the internet for other autoimmune recipes and have been pretty disappointed. So far all the sites that I have found that discuss autoimmune paleo include eggs. I find that so weird since eggs are one of the top allergens. I'll continue my search but if any of you know some great recipes that are void of the above "off limit" foods please let me know, a month is a long time. Changing up the food will really help make the month fun and interesting.
Eat Well, Feel Good, Have Fun!
Related