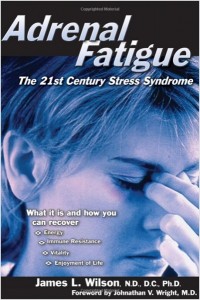 I just bought this book because I have read some really good things about it. I haven't had time to read it yet but I did come across a review this morning.  The reviewer referred to the book as "an exceptional book, written for the patient."
You can read the review here :
http://ndnr.com/web-articles/autoimmuneallergy-medicine/adrenal-fatigue-the-21st-century-stress-syndrome/?goback=.gde_145741_member_108812703
Have you read this book? What did you think? Do you have Adrenal issues?
I'll let you know what I think once I finally get around to reading the book. Unfortunately it's a few books down into the stack of "have to" reads.
Next episode of the Obesity video series coming this Friday, April 27th. Can't wait!
Eat Well, Feel Good, Have Fun!
Related