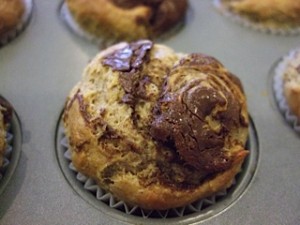 YUM! The Banana Bread muffins might not be my sons favorite but his friends LOVE them – thanks friends. My son requested a batch of muffins for his friends this morning. That sure made my day.
Anyway, I made the mini muffins but decided to add the chocolate swirl this time. So fun! They came out great.
Not a big post but I did want to put up the pictures of the chocolate swirl. It's great when something is super easy and has a big "wow" factor.
Here's the recipe for the muffins incase you are ready to dive in and add the swirl.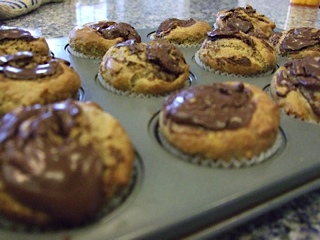 Eat Well, Feel Good, Have Fun!
Related