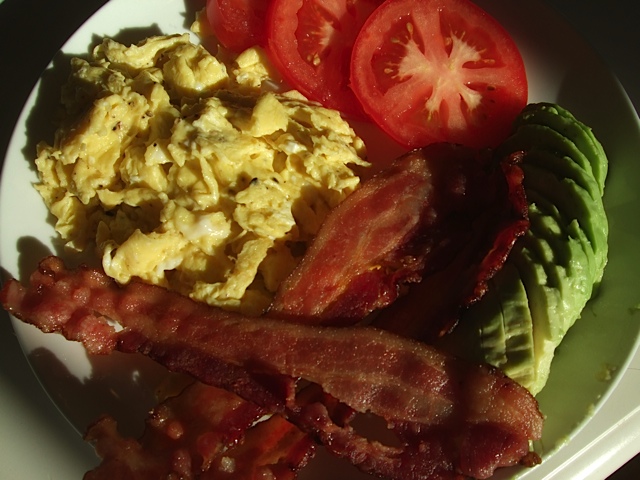 Scrambled Pasture Raised Eggs, Organic Tomato, Organic Avocado and Uncured Bacon. I ate that really fast.
Yummy primal/paleo breakfast. I usually don't eat breakfast until about 11 in the morning. This plate will probably hold me right up until dinner. Lots of protein and filling healthy fats. If you are looking at that uncured bacon and shaking your head you need to read this post over at CaveGirlEats. Based on that post uncured bacon is the healthiest form of pork we can eat ; )
Oh, as I mentioned on Twitter, today is Friday and Friday's are always fun over at Mark's Daily Apple. Every Friday he posts a Primal BluePrint success story. I just love those! Always inspiring. The best ones have pictures. Today there are pictures. I actually haven't had a chance to read today's post. Something to look forward to later.
Eat Well, Feel Good
Related